Park View at Runwal Gardens
Manpada, Kalyan - Shilphata Rd, Thane, Dombivli, 421204, Maharashtra.
Rera Number : P51700047512, P51700052441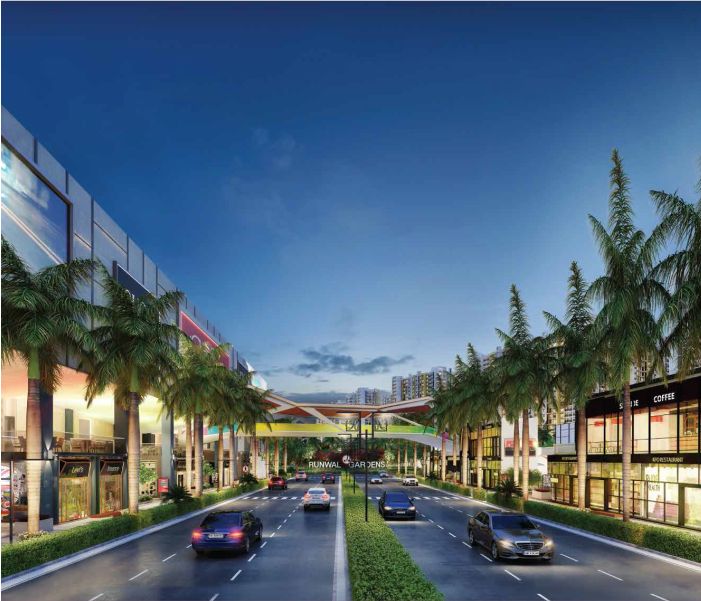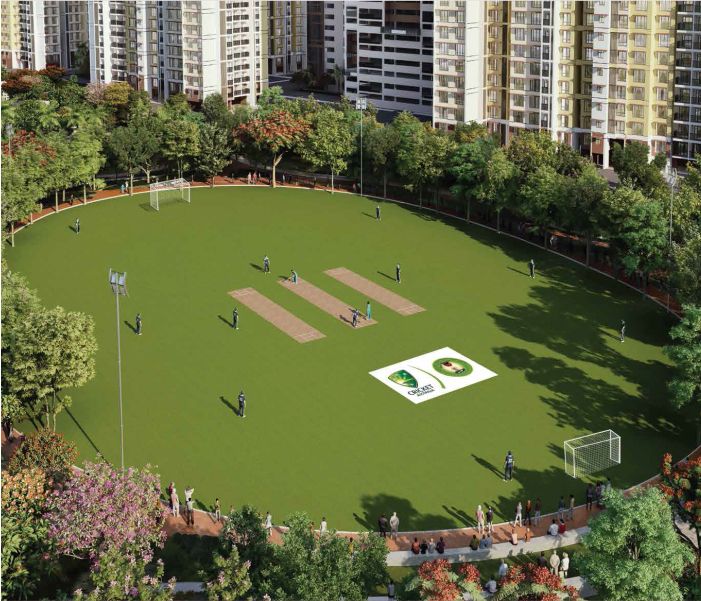 Description
Park View at Runwal Gardens Launching Luxury 2, 3 & 4 BHK Homes with Exclusive Amenities
Introducing the epitome of opulence in Kalyan Dombivli – the new luxury towers of Park View at Runwal Gardens. Luxury has found a new address, and it's an address that redefines the very essence of grandeur and sophistication. Nestled within the lush greenery and tranquil surroundings of Runwal Gardens, these towers stand as a testament to exquisite living, offering an experience that is second to none.
These luxurious towers feature an array of exquisite residences designed to cater to the most discerning tastes. The spacious 2 BHK apartments, priced at 80 lakhs, and the luxurious 3 BHK apartments, starting at 1.05 crore, redefine the concept of comfort and convenience. Every square foot of these residences is meticulously crafted to provide the utmost in space, allowing you to savor a lifestyle of unrestricted elegance and room to breathe. 
One of the standout features of Park View at Runwal Gardens is the transparent and all-inclusive pricing. No hidden costs, no surprises – just a straightforward offer that encompasses everything you need for a luxurious living experience. From the exquisite interiors to the finest fixtures and fittings, it's all included in the quoted price, ensuring you get true value for your investment.
Show More
Why this Property?
For those with an even more refined taste for luxury, the limited edition duplex residences are a true gem. These unique homes offer an unparalleled living experience with two levels of lavish living space, providing an ambiance of grandeur and exclusivity that is truly exceptional. Each duplex residence is a masterpiece of design and functionality, boasting the finest finishes and panoramic views that will take your breath away.
Beyond the confines of your lavish apartment, Park View at Runwal Gardens offers an array of world-class amenities. From a serene landscaped garden for leisurely strolls to a state-of-the-art fitness center for the health-conscious, every aspect of your lifestyle has been thoughtfully considered. The luxurious clubhouse is an oasis of relaxation, while the swimming pool provides the perfect respite on hot summer days. 
Nestled in Kalyan Dombivli, Park View at Runwal Gardens enjoys a prime location that combines the tranquility of suburban living with the convenience of urban accessibility. Close proximity to schools, hospitals, shopping centers, and transportation hubs ensures that your everyday needs are met with ease.
The new luxury towers of Park View at Runwal Gardens in Kalyan Dombivli represent a lifestyle of unparalleled grandeur and sophistication. With spacious 2 BHK and 3 BHK residences, all-inclusive pricing, limited edition duplex homes, and a wealth of amenities, it's a living experience that is truly extraordinary. Luxury has indeed found a new address, and it's a place where dreams come true.
Show More
Key Features
Embark on a journey of luxury and leisure as you indulge in the finest of exclusive amenities at this remarkable destination. Our commitment to offering you a lifestyle of unparalleled grandeur is exemplified through an array of key features that will enhance your everyday living experience:
Step into a world of sophistication and socializing as you enter our world-class clubhouse. It's not just a clubhouse; it's your sanctuary for relaxation and recreation. Whether you're seeking a cozy corner for quiet contemplation or a vibrant space to socialize with friends and neighbours, our clubhouse has it all. Immerse yourself in the plush surroundings and create unforgettable memories in this luxurious haven.
Take a refreshing dip in our open-to-the-sky swimming pool that offers a truly immersive experience. Imagine basking in the warm sunlight or stargazing while you swim. It's not just a pool; it's your personal oasis where you can unwind and rejuvenate after a long day.
For those who prioritize fitness, our state-of-the-art gymnasium is the ideal destination. Equipped with top-of-the-line fitness equipment and a motivating ambiance, you can work towards your health and wellness goals right within the comfort of your community.
Nurture your child's imagination and provide them with a safe and fun environment to play and explore. Our dedicated kids' play area is designed to keep the little ones engaged, ensuring that they have a fantastic time while making new friends in a secure setting.
Celebrate life's special moments in style. Our multipurpose hall is the perfect setting for gatherings, parties, and events. Whether it's a birthday celebration, a family get-together, or a community event, this versatile space can be tailored to suit your needs.
For sports enthusiasts, our basketball court provides an excellent opportunity to stay active and enjoy friendly matches. Gather your friends for an exhilarating game or practice your shooting skills - this court is where your passion for basketball can flourish.
Escape into the world of literature and knowledge within the serene confines of our library. Whether you're an avid reader or simply looking for a quiet place to study or work, our library offers a peaceful retreat where you can lose yourself in books and ideas.
Incorporating these key features into your daily life means more than just amenities; it means elevating your lifestyle to new heights. At our destination, we believe in providing you with a living experience that combines luxury, convenience, and a sense of community. Come and experience these exceptional features that will redefine the way you live, play, and relax. Your journey into a world of indulgence begins here.
Show More