Rugi Colonia ituated @ Kalyan-Badlapur Highway

✅ 24/7 MIDC Water Supply
✅ Good Investment Returns
✅ Seamless Connectivity for all your travel needs
✅ Podium Amenities
✅ 2 Levels of Club House
✅ Community Hall
✅ Indoor Games
✅ Fully Equipped GYM
✅ Jogging Track
✅ Temple 
✅ Seamless Connectivity to Major Business & Financial Hubs
✅ Higher Rental Yield
Rugi Colonia
Kalyan-Badlapur Highway, Thane, Ambarnath, 421505, Maharashtra.
Rera Number : P51700030548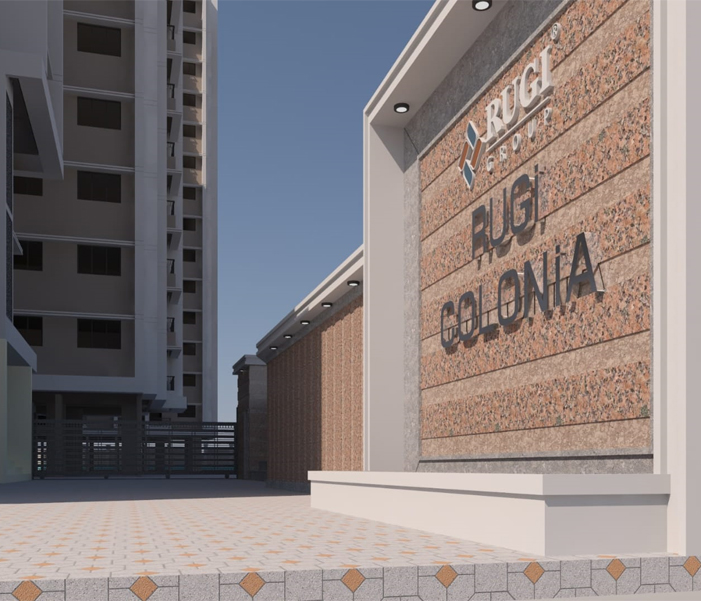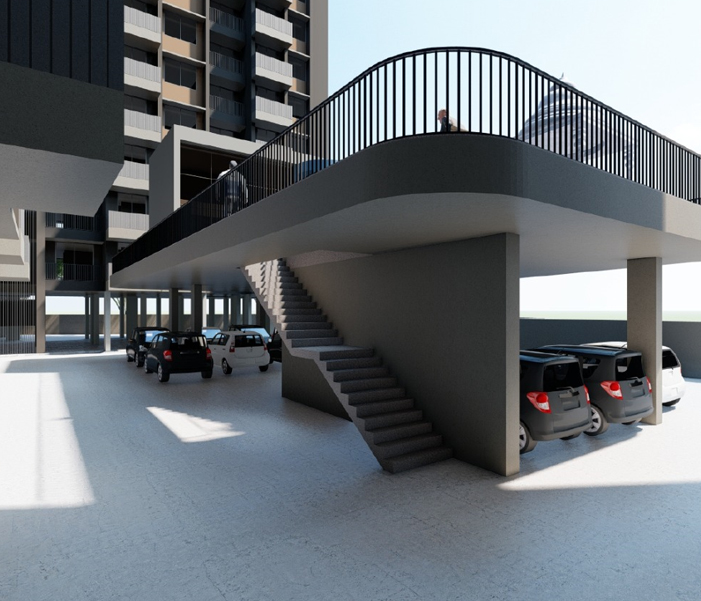 Description
Rugi Colonia Luxury 1, 2 & 3 BHK Apartments in Ambarnath
Are you looking for a prestigious project to buy a home or invest in a commercial shop? Look no further than Rugi Colonia, a development that offers an impressive array of residential and commercial spaces to suit your needs.
Located in the heart of Ambernath West, Rugi Colonia provides excellent connectivity and is surrounded by serene landscapes, making it an attractive choice for homebuyers and investors alike. This project boasts of several highlights that add value to your investment, making it a futuristic destination to experience luxury living. 
Ideally designed to cater to the needs of modern-day living, Rugi Colonia offers cozy 1 BHK and spacious 2 BHK residential flats for sale that provide privacy and family living that goes hand-in-hand. The large spacious homes give every member of the family their own space, making sure you can all spend time together. 
Quality is an important aspect of Rugi Colonia, and this development takes care of everything that goes into making a Rugi Colonia home. A healthy family dwells only in a healthily strong home, and Rugi Colonia ensures this by making sure that everything that goes into making a Rugi Colonia home is the best of its kind.
Show More
Why this Property?
The apartments in Rugi Colonia are strategically constructed, keeping in mind the best of architecture both from inside as well as outside. This development is an example of design-oriented architecture, where design not only becomes a part of everyday living but also enriches it. Every elevation, bend, shape, innovation, and each and every square foot has come together in perfect harmony. 
Rugi Colonia is easily accessible from every nook and corner of the city, making it an address par excellence. This thoughtfully planned project is in close proximity to all the key landmark areas of the city, including the very best in education, health, and recreational facilities. 
Perfection is second nature in Rugi Colonia, as it is a shining example of what can be achieved when technology and talent meet. A rare amalgamation of cutting-edge engineering, state-of-the-art architecture, and skilled craftsmanship, it gives you everything you need for life in the fast lane. 
Rugi Colonia is not just an address; it's a prestigious landmark that leaves a lasting impression. With its prime location, this development is sure to earn supreme esteem and become one of the most prominent addresses in the city. 
Experience luxury living at Rugi Colonia, a futuristic destination that offers an exclusive life that is all about celebrating moments. It's time to welcome you to your home, called Rugi Colonia.
Show More
Key Features
Gymnasium, Badminton Court(s), Kids' Play Areas/Sand Pits, Yoga Areas, Jogging/Cycle Track – are these amenities you wish for in your dream residential complex? Look no further than Rugi Colonia – a residential complex in the heart of the city!
Convenience is key, and Rugi Colonia has got you covered. With power backup, treated water supply, 24*7 water supply, and lifts, you can rest assured that you won't have to worry about any inconvenience.
Safety is top priority at Rugi Colonia. The complex boasts 24 x 7 security, CCTV / video surveillance, and intercom facilities. Your safety and security is of utmost importance to us.
Leisure is essential for a well-balanced lifestyle, and Rugi Colonia provides just that. With a party hall and indoor games, you can let loose and have some fun with your family and friends right within your complex.
Environment is the need of the hour, and Rugi Colonia has taken steps to provide a normal park/central green within the complex. You can take a stroll and enjoy the serenity of nature.
Now, let's dive into the specifications of Rugi Colonia. The master bedroom walls have been painted with oil-bound distemper, while the flooring features vitrified tiles. The other bedrooms also feature vitrified tile flooring, along with walls painted with oil-bound distemper. The living area features vitrified tile flooring, giving it a sleek and modern look. The structure of Rugi Colonia is built with an RCC frame, ensuring durability and stability.
Rugi Colonia is the perfect residential complex that offers a spectrum of amenities, safety, leisure, and environmental consciousness to create a seamless living experience. Step into the world of Rugi Colonia and experience luxury at its finest.
Show More