Launching Zinnia 1 BHK Sundeck AC Home at Regency Anantam in Dombivli (E)
Regency Anantam
Dombivli East, Vicco Naka, Thane, Dombivli, 421203, Maharashtra.
Rera Number : P51700017874, P51700020186, P51700020194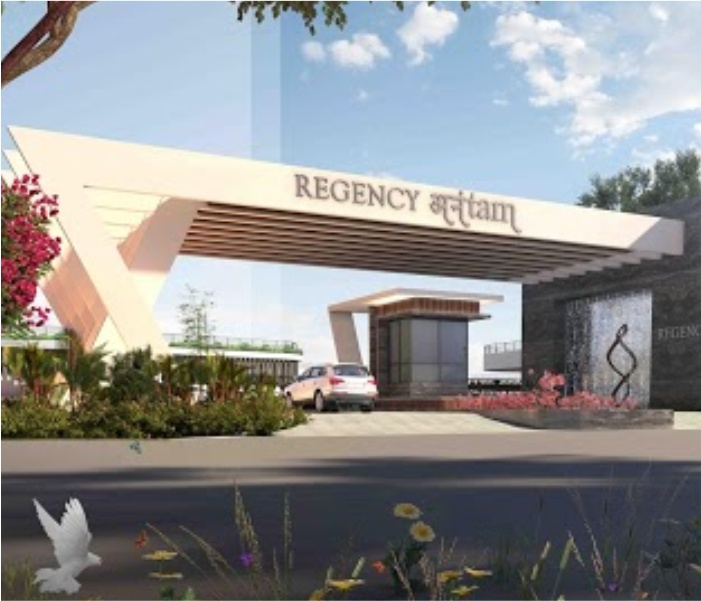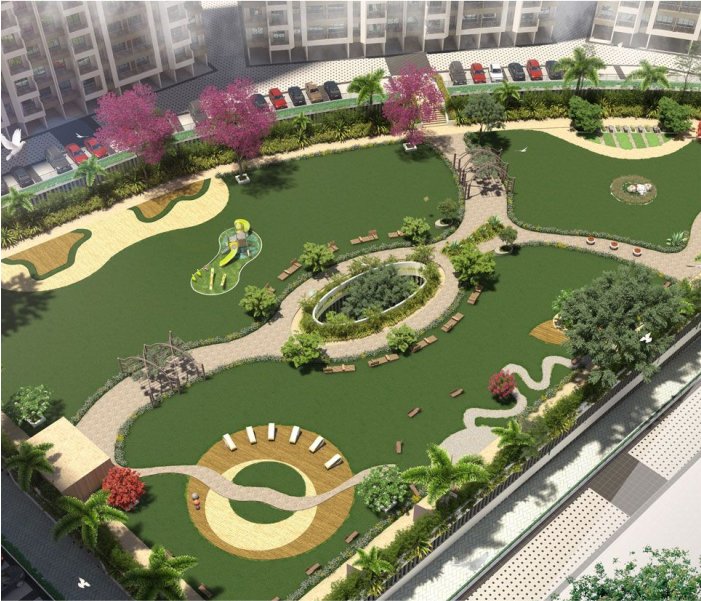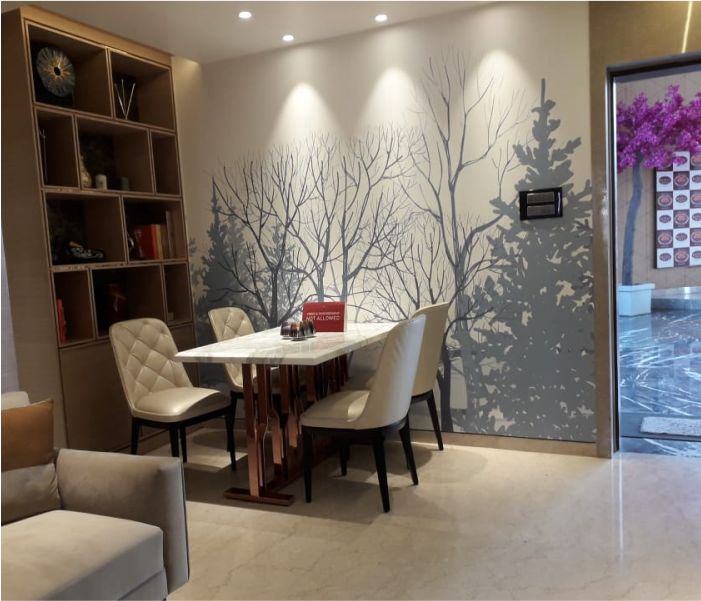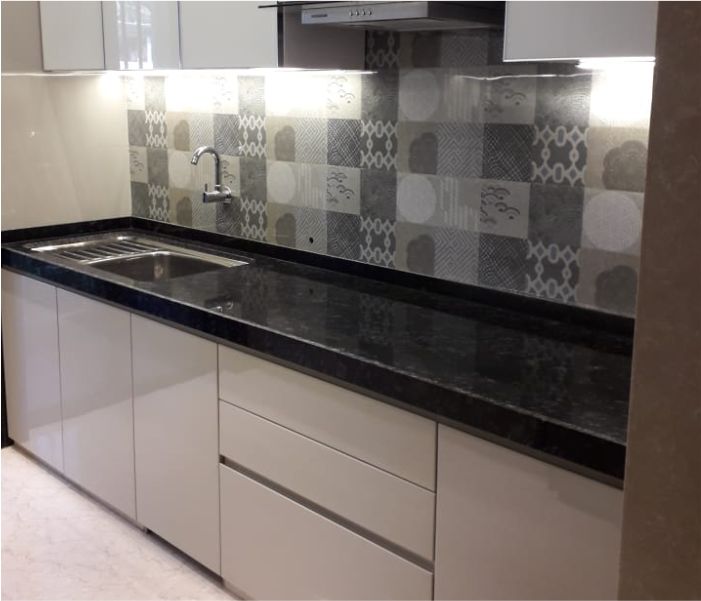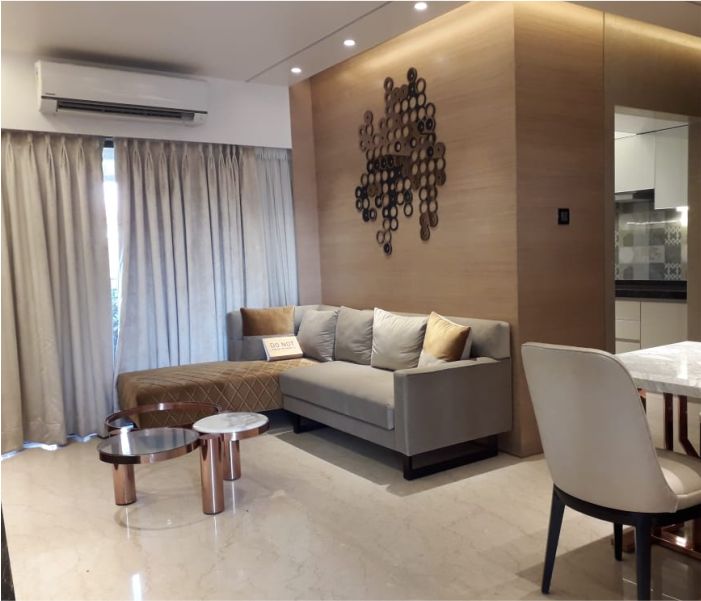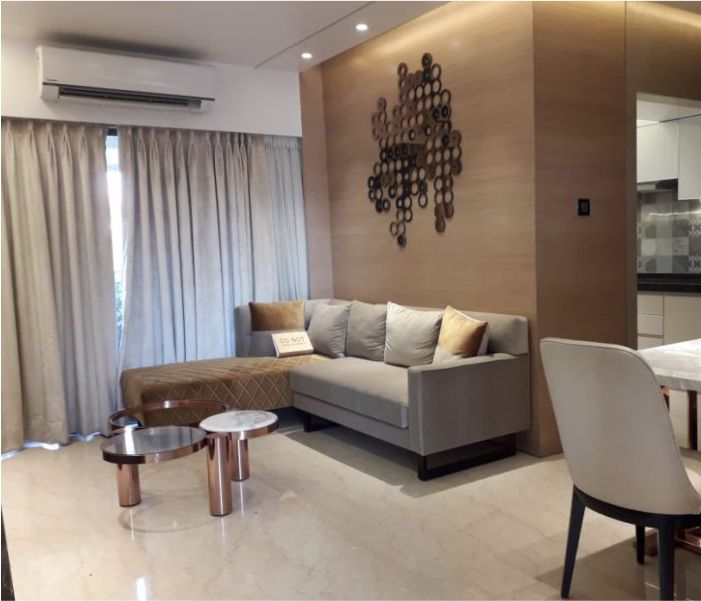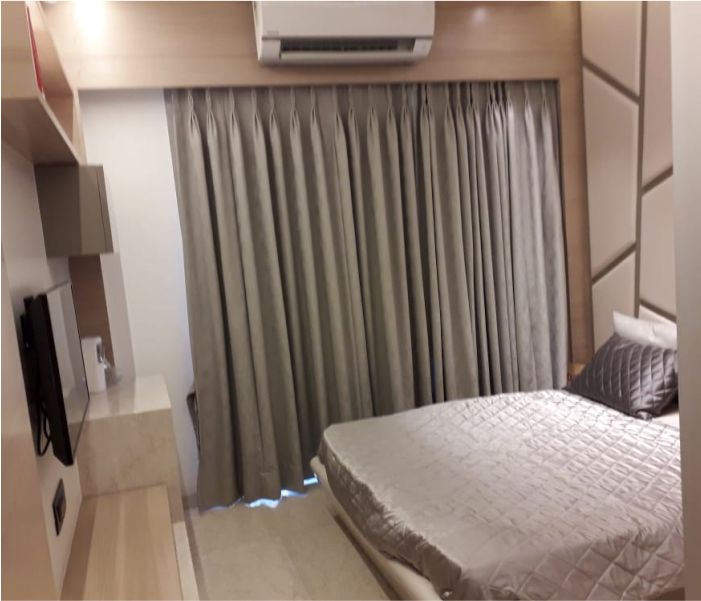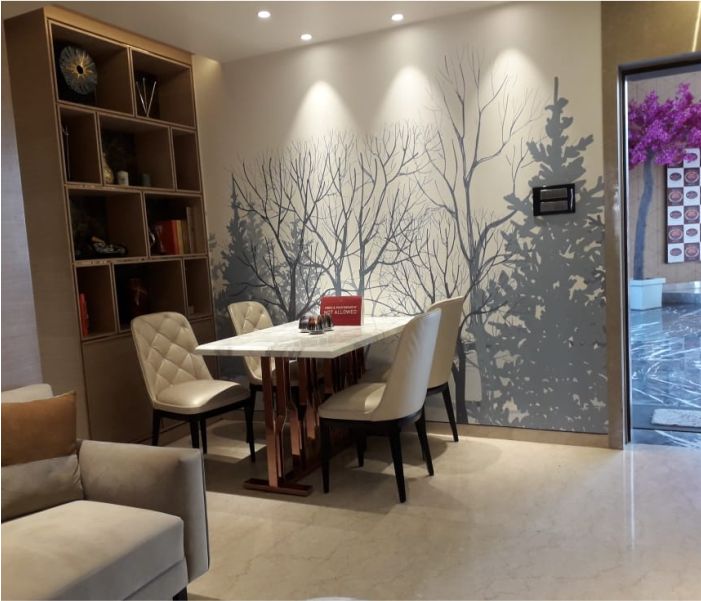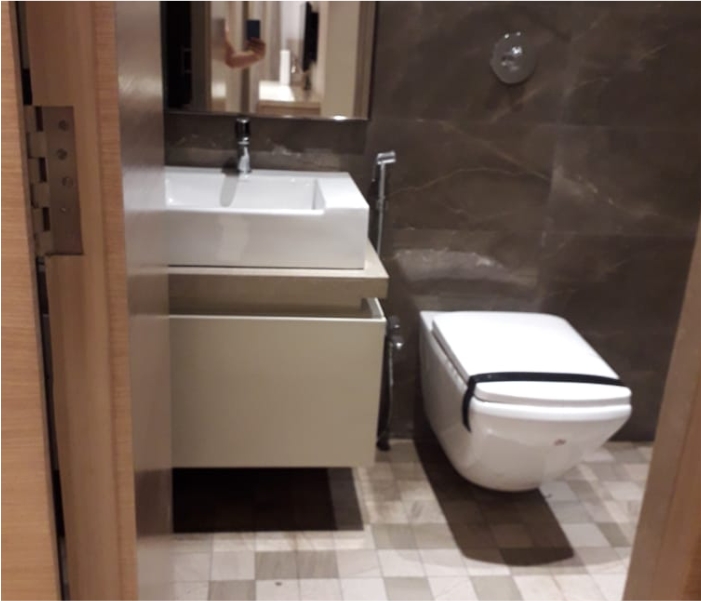 Description
REGENCY ANANTAM READY TO MOVE PROJECT IN DOMBIVLI EAST
Regency Anantam domestic design by Regency Group is a RERA-approved design with RERA No. P51700022699. Regency Anantam is filled with ready-to-move-in apartments and also under-construction buildings. Regency Anantam is offering 25 majestic halls with luxurious 1 BHK and 2 BHK Apartments for trade near Dombivli station, Dombivli East. Regency Anantam's project is Spread over 32 acres of geography. It presents a lifestyle of commodious 1 and 2 Bed Homes with sundecks and air- conditioners, open areas, 3 themed auditoriums, and a grand club.

In Regency Anantam Total Number of Phases is 5.
PHASE 1 contains 7 Towers with Possession Dates thresholds from December 2020, the Phase 1 is fully sold Out.
PHASE 2 includes 7 Towers with Possession Dates thresholds from December 2022, In Phase 2 Last 12 Units are Available.
PHASE 3 comprises 7 Towers with Possession Dates thresholds from March 2023, the Phase 3 is 85 vended Out.
PHASE 4 includes 2 Towers with Possession Dates thresholds from August 2023, the Phase 4 is 25 vended out.
PHASE 5 presenting 2 Towers, Now Launched Tower No 24 named ASTER Launched with Possession Dates thresholds from August 2023.
An establishment that's been furnishing comfort to everyone through their land property, Regency Group is bringing you one of its luxurious designs named Regency Anantam has maxed everything for the apartments with vindicated ingrained penstocks for flooring and for sundeck and for Internal walls with gypsum finish ornamental ceiling within the flat, Plastic conflation makeup within the entire flat, makeup in bathrooms above the lintel position. Congratulated with Good quality rustic frame with makeup finish with developer flush doors with both side laminate & ornamental befitting and Colour anodized aluminium sliding windows, screen shutter altogether windows, Photo frame, and determinedness window stave in entire flat.
Not only looks but Anantam is also safe with Concealed bobby wiring with circuit combers, suckers, and tube lights, Split AC altogether the bedroom & living area, Telephone and string television points, Inverter provision, and Video door provision. The restroom is also given equal significance with the features like Solar water connection in each flat, One geyser in each flat of a reputed brand, C- PVC concealed pipeline, developer pipe flooring and dado up to lintel position, makeup in bathrooms above the lintel position, Jaguar or original brand CP fittings, loftiest quality aseptic earthenware with flush stopcock, Tube light and glass altogether bathrooms, addict altogether bathrooms and Washbasin with determinedness counter altogether bathrooms. Regency Anantam also provides maxed out kitchen with installations like a resemblant kitchen determinedness platform with SS Gomorrah and drain board, Water cleaner of reputed brand, Grills handed in kitchen, developer pipe dado above platform up to lintel position, developer pipe within the dress-up to lintel position, R.C.C. garret in kitchen, washer provision in kitchen office, Granite gravestone fixed for water dispenser.
Show More
Why this Property?
Regency Anantam project is 2.9km from Dombivli Station, Dombivli East offers luxurious 1bhk and 2bhk flat for sale starting @43.4 Lacs onwards. Regency Anantam project spread over 32 acres land and it have total 22 towers and G+2 Parking and 23 storey towers. Regency Anantam project have 8 units per floor. Regency Anantam have 3 themed garden and 65,000 sq. ft grand clubhouse. Regency Group is well renowned builder since 17 years, successfully delivered homes to 4500 happy families and also have tie-up with all leading banks.
Dombivli is a town in Kalyan Town of Maharashtra which lies at a distance of about 20 kilometers from Thane and around 6 kilometers from Kalyan. This town may be a thickly populated suburb of Mumbai with a complete population of about 11, 93,000. Most of the residents of Dombivli are literate and therefore the reform the place is that the first literate town in Maharashtra and the other in India. The town is a small and cultural one with majority of population following Hinduism.
Dombivli is an important industrial area of the state having an industrial zone lying on the eastern side of the Mumbai highway. A number of eminent literians, musicians, actors, authors and dramacists are residing within the city.
Dombivli is well connected to Mumbai via various modes of transport. People can easily reach the town by railway, bus, rickshaw or taxi. You can walk to buy electronics items, fashion accessories, apparels; music instruments in the town itself. There are various supermarkets, departmental stores, general stores, markets, malls, bazaars, etc which have made the life for the residents of Dombivli very easy.
Show More
Key Features
Regency Anantam has a huge amount of amenities which includes clubhouse which is divided in three floors lower ground floor, ground floor, and upper level floor.
LOWER GROUND LEVEL consists of
SWIMMING POOL WITH DECK AREA
MINI-THEATRE
BADMINTON COURT - 2 NOS.
STEAM AND MASSAGE ROOMS (LADIES AND GENTS SEPARATE)
LADIES PARLOUR
SQUASH COURT
KIDS' POOL
GROUND LEVEL consist of
DOUBLE HEIGHT ENTRANCE LOBBY WITH RECEPTION
COMMUNITY HALL WITH KITCHEN, LAWN & WAITING AREA
CENTRAL ATTRACTIVE OVAL GYMNASIUM ABOVE SWIMMING POOL
CRÈCHE ROOM WITH WAITING AREA
SEPARATE GENTS & LADIES GYMNASIUM
BUSINESS CENTER
AEROBICS / ZUMBA
GARDEN SIT OUT
There are various other amenities like Jogger's Park, box cricket, tennis court, multipurpose court, and skating rink various types of trees plants planted all around the ground, like Jasmine creepers on periphery, Bamboo plantation at the corners, Foxtail palms at periphery to enhance the beauty and for great weather. A senior citizen area, Zen garden, Feature landscaped circle with seating, Butterfly garden, and many more.
Show More
Q: Where is Regency Anantam located?
A: Regency Anantam is located in Dombivli, which is a well-connected suburb in the Mumbai Metropolitan Region. It enjoys proximity to various amenities, including schools, hospitals, shopping centers, and transportation hubs.
Q: What types of apartments are available at Regency Anantam?
A: Regency Anantam offers a range of apartment configurations to suit different needs. You can choose from 1 BHK, 2 BHK, and 3 BHK apartments, each designed with attention to detail and modern aesthetics.
Q: What are the amenities provided at Regency Anantam?
A: Regency Anantam offers a host of amenities to enhance the quality of life for its residents. Some of the amenities include a clubhouse, swimming pool, fitness center, landscaped gardens, children's play area, sports facilities, and 24/7 security.
Q: Is there parking available at Regency Anantam?
A: Yes, Regency Anantam provides ample parking space for residents and visitors. There are designated parking areas within the premises to ensure convenience and safety.
Q: Are there any recreational facilities at Regency Anantam?
A: Yes, Regency Anantam offers a range of recreational facilities to promote an active and enjoyable lifestyle. Residents can make use of the clubhouse, sports facilities, and landscaped gardens for relaxation and socializing.
Q: Is Regency Anantam a gated community?
A: Yes, Regency Anantam is a gated community that ensures privacy and security for its residents. It is equipped with security measures like CCTV surveillance and trained security personnel to maintain a safe living environment.
Q: Are there any nearby schools and hospitals?
A: Regency Anantam enjoys proximity to reputed schools and hospitals, making it convenient for residents. There are several educational institutions and healthcare facilities located in the vicinity, ensuring easy access to quality education and healthcare services.
Q: How can I book an apartment at Regency Anantam?
A: To book an apartment at Regency Anantam, you can visit their official website or contact their sales team. They will provide you with the necessary information and guide you through the booking process.
Q: Is Regency Anantam a good investment option?
A: Regency Anantam is considered a promising investment option due to its location, amenities, and reputation of the developer. The project is designed to cater to modern lifestyle needs, making it an attractive choice for both end-users and investors.