Do̩sti 1 Mumbai
kalher, Thane, Bhiwandi, 421302, Maharashtra.
Rera Number : P51700048335, P51700048333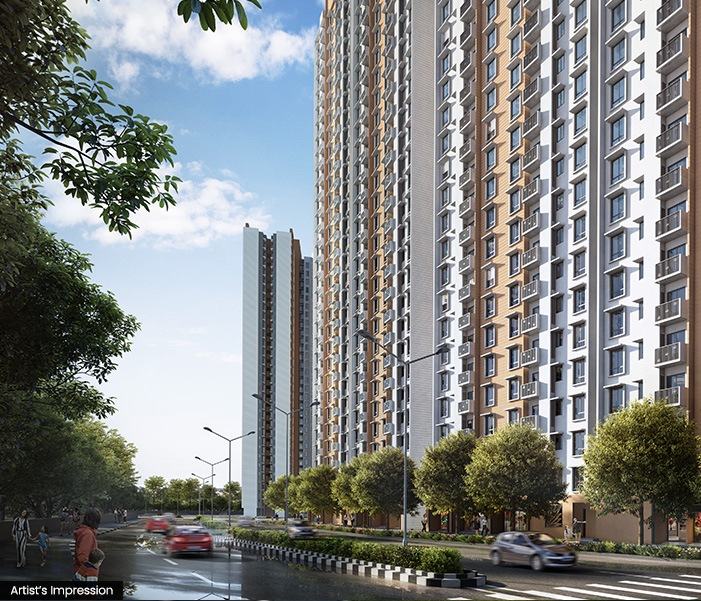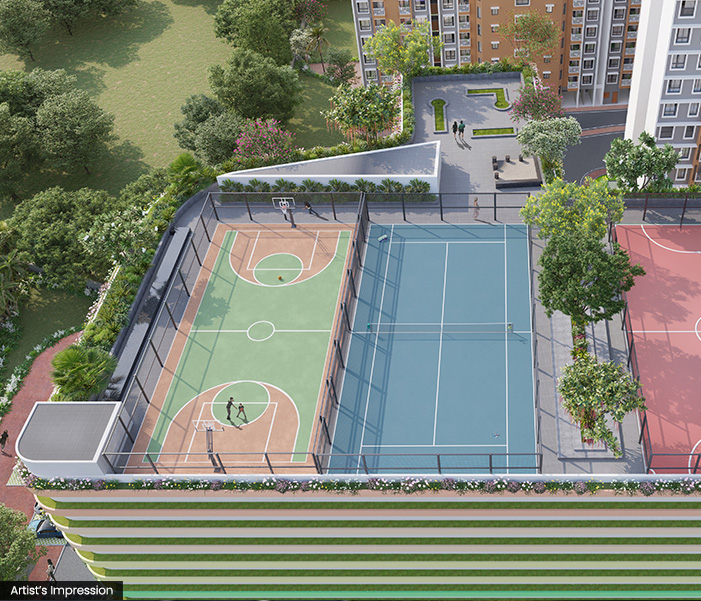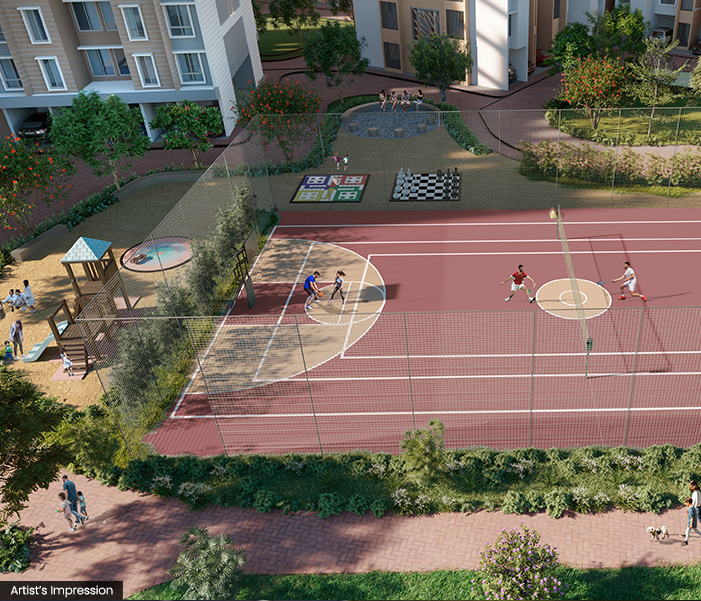 Description
Dosti 1 Mumbai by Dosti Realty Offers Lifestyle 1 & 2 Homes
Finding the perfect home in Mumbai, a city that never sleeps, can often feel like a daunting task. However, Dosti 1 Mumbai is here to change the game. This premier housing development sprawled across 125 acres offers an unmatched living experience, combining luxury, affordability, and a prime location. In this blog, we will explore the exceptional features of Dosti 1 Mumbai, highlighting its ideal location and unparalleled amenities, which make it Mumbai's No.1 Home Ownership Scheme.
One of the standout features of Dosti 1 Mumbai is its strategic location. Situated in Mumbai's upcoming growth hub and adjacent to a metro station, this development ensures residents have easy access to the entire Mumbai Metropolitan Region (MMR). Let's delve deeper into what this prime location has to offer:
Dosti 1 Mumbai is strategically positioned to provide seamless connectivity to vital areas within Mumbai. From Kapurbawdi Junction, you can reach Ghatkopar, Kurla, and the Bandra-Kurla Complex (BKC) in just 45 minutes. This means that commuting to work or accessing business centers in the city has never been easier.
Residents of Dosti 1 Mumbai have the advantage of being close to supermarkets, ensuring that daily grocery shopping is a hassle-free task. The availability of schools and colleges nearby means that your children's education needs are well taken care of. This development truly encapsulates the essence of convenient living.
The region around Dosti 1 Mumbai is poised for significant growth, thanks to India's largest upcoming infrastructure projects. Being part of this rapidly evolving area means that your investment is likely to appreciate over time, making it a smart financial choice.
Show More
Why this Property?
At Dosti 1 Mumbai, the focus is not only on location but also on providing residents with the highest level of comfort and luxury. The 30-storey towers that make up this development are designed to offer a sophisticated living experience. Here's what you can expect inside these towers:
Every 1 and 2 BHK home within Dosti 1 Mumbai is meticulously planned to maximize space utilization while maintaining a sense of openness. The layouts are designed to cater to the needs of modern families.
Dosti 1 Mumbai boasts a plethora of amenities that cater to every age group. From a swimming pool and gym for fitness enthusiasts to a clubhouse and play area for kids, there's something for everyone here.
The interiors of these 1 and 2 BHK homes are nothing short of spectacular. High-quality finishes, stylish fittings, and thoughtful design elements come together to create an ambiance of opulence.
One of the most compelling aspects of Dosti 1 Mumbai is its pricing. The developers have taken special care to ensure that luxury living doesn't come with an exorbitant price tag. This makes it accessible to a wide range of homebuyers, from young professionals to families looking for their dream 1 and 2 BHK home.
Dosti 1 Mumbai is redefining the way we think about housing in Mumbai. It offers an unbeatable combination of location, luxury, and affordability. With its prime location in a growing hub, well-planned homes, and ideal pricing, it truly stands out as Mumbai's No.1 Home Ownership Scheme. Don't miss the opportunity to experience perfection at Dosti 1 Mumbai – where coming home is an unrivaled experience.
Show More
Key Features
Are you ready to experience the epitome of comfort and luxury in the heart of Mumbai? Look no further than Dosti 1 Mumbai, a prestigious residential project designed by none other than Padma Bhushan awardee – Architect Hafeez Contractor. This remarkable development offers a lifestyle that blends opulence with functionality, creating a living experience like no other.
In today's fast-paced world, staying connected is essential. That's why we've included cable and telephone connections in every apartment, so you can easily keep in touch with loved ones or stay updated with the latest news and entertainment.
At Dosti 1 Mumbai, luxury extends beyond your doorstep. Step outside and uncover a world of outdoor recreation right at your fingertips. The multipurpose lawn is the ideal space for gatherings and outdoor events, while the seating area offers a place to relax and socialize amidst comfortable outdoor seating. Children can safely explore and play in the dedicated kids' play area, and the gazebo provides a serene spot to unwind while immersing in the surrounding greenery. Engage in various sports and activities at the multipurpose court, stay active in the fresh air at the outdoor gym, or roll and skate your way to fun and fitness at the skating rink. Even the little ones have their own space for play in the infants play area.
For those seeking even more excitement and recreation, our outdoor club amenities are designed to provide endless entertainment. Sharpen your cricket or soccer skills at the cricket pitch/futsal court, cool off in style or let the kids splash around in the lap pool and kids' pool. Shoot some hoops with friends and family at the half basketball court, refresh yourself after a workout or swim at the outdoor shower, or relax in luxury by the poolside in the floating cabana. Lounge and sunbathe in a tropical paradise on the pool deck while experiencing the soothing sounds of flowing water from the water feature wall. Enjoy a game of tennis with fellow residents on the tennis court, satisfy your cravings with delicious snacks at the food kiosk, meet friends and neighbors over coffee in the café area, and conveniently freshen up in the changing rooms. Plus, ample parking space is available for residents and guests in the car parking area. Dosti 1 Mumbai offers a world of outdoor activities and amenities that cater to a variety of interests, ensuring that every day is filled with excitement and leisure.
Dosti 1 Mumbai isn't just a residential development; it's a lifestyle upgrade. Come and experience the perfect blend of luxury, convenience, and recreation at Dosti 1 Mumbai – where every day feels like a retreat.
Show More